Address stamp without frame
– Design and order online
The address stamp without a frame is simply the classic. He is the indispensable helper for anyone who likes to write a lot – Privately or on business – And often has to give their address. Whether on ready-made brochures and flyers, on the envelope or the stationery: the address stamp without frame provides all important contact information clearly and clearly. Short and sweet with three lines or in detail with many lines – Order the address stamp of your choice from us!
Address stamp
– A great helper at the office
An address stamp is a great helper in the office and for all those who like to write a lot in private and often have to give their address. With a new address stamp you can do this in no time at all and in an attractive way. Whether on the envelope, at the end of a document or in brochures and flyers: an address stamp immediately gives an individual touch and provides all important contact information.
Address stamp without frame
– Design and order online
Design address stamps with graphics
An address stamp, which is supplemented with a graphic, is much more than just a stamp -– It is perhaps the most inexpensive marketing instrument there is. You will find our templates for address stamps with graphics under "Graphic stamps".
Karin P. writes to us: My address stamp was getting old and a little boring. I was looking for an alternative where I could integrate a peppy graphic. Here I found – First-class templates with graphics of all kinds!
Address stamp without frame
– Design and order online
Standards for address stamps
What many don''t know: The layout and form of an address is subject to the DIN standard DIN 5008. Detailed information on the current standardization can be found at http://www.din-5008-richtlinien.de. Good to know: According to the current standard, no more blank lines are inserted between the street name and the city name. Thus the address stamp for a letter within Switzerland looks like this:
Benedict Sampler
Sample path 123
5000 Aarau

Address stamp without frame
– Design and order online
Useful in the office and at home
An address stamp is the quick helper when it comes to putting your contact details neatly and quickly on paper. This useful stamp should not be missing in any office or household!
Punch it, done
Maybe I''m old-fashioned, but I still have real pen friendships. As much as I like to write the letters by hand, the writing on the envelopes disturbed me. My address stamp will do that for me now!

Address stamp without frame
– Design and order online
Many possibilities to put your address in the right light
Short and concise with three lines, detailed with logo, as a round stamp or with a frame –- we can supply you with the address stamp of your choice according to your wishes! The design is done quickly and easily with our online editor, and you will have the result in your mailbox shortly after ordering. Just go and try it out!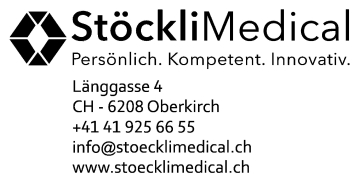 Back
Forward
Order address stamp
– Exceptionally precise print quality
Here I find modern address stamps that are convincing both by their simple operation and their exceptionally precise print quality. I could choose from a huge selection of different text stamps and ordered my personal address stamp very easily here. Within two days I had my personal address stamp already in my mailbox.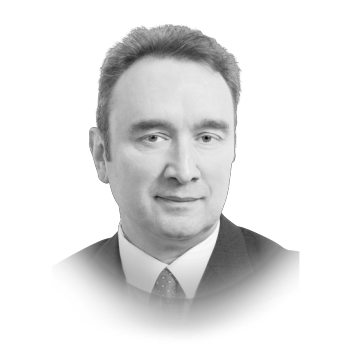 Address stamp orders of our customers
– Some examples from our production
All customers have given us their consent to show their ordered stamp here. Thank you very much for this.
Address stamp without frame – 9 Examples of orders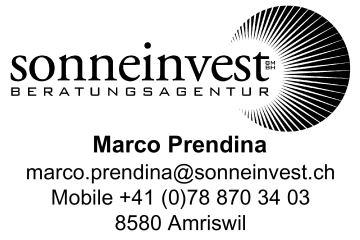 For a lasting impression: an expressive stamp with logo above the address. We congratulate on the successful design!

This stamp design is guaranteed to leave a lasting impression! Very successful combination of log and address.

A simple address stamp is immediately enhanced and stands out more if you insert your logo next to it!

Especially as a self-employed person, a beautifully designed logo stamp is ideal for drawing attention to yourself!

Nothing is more difficult than capturing a successful firework display on paper. Every imprint of this logo stamp radiates joie de vivre and festive mood!
With your own logo above the address, you can put a personal stamp on all your letters and documents.
With your logo you can visually enhance your address stamp and the recognition value increases significantly.
A very harmoniously designed company stamp, with the company logo a real eye-catcher.

The customer uploaded her finished design as a file and had a stamp produced from it. In this way, there are practically no limits to creativity!
Questions and answers
Yes, you can. We offer an extensive range of fonts and formatting options, you can design your own personal address stamp in no time at all, simply and easily.
Yes, this is no problem. You have two options to order an address stamp with PDF:
Select "Stamp with file upload" and follow the process. Suitable stamp models will be suggested, depending on the size of the uploaded design.
First select the desired stamp, then click on "Order with upload of a file" above and follow the process. If your design is larger than the selected stamp model, it will be adjusted to the size of the selected model.
In principle, any model can be ordered as an address stamp. Ideally, you should choose the model that best fits your address in terms of size. You can enter the desired size in the search above, or you can choose a design in the desired size from the templates here. The system will then recommend suitable models.
If you have chosen a design without a frame and later want a frame after all, click on the table symbol at the top and insert a single-cell table. This table can be enlarged to the size of the stamp and thus functions as a frame around your design. There is an instructional video in the online help for this process.
Further information on the subject
An address stamp is generally understood to be a text stamp that – Contains address data on the stamp plate in both the private and professional sectors –. Address stamps are available directly from your local dealer or from us, which is – Much more convenient – Than ordering online. Address stamps must be individually produced, whereby not only the textual content is individual, but also a difference in font and font size is possible. In addition, address stamps for private use often contain any motifs that the user adds as decoration. The address stamps are available both as conventional wooden stamps and as self-inking stamps.
The question remains open as to why address stamps are still needed today. In spite of the computer age, address stamps still serve excellently to quickly and cleanly provide written documents –, be it letters or other forms of written communication –, with one's own address. Address stamps therefore make work in the office and at home easier, especially if you have a lot of correspondence to deal with. Convenient, quick and easy, envelopes, letters or other items can be provided with your own address in no time at all and in a clearly legible way. If you take the term "address stamp" literally, it often becomes the "sender stamp".