Geocaching stamp
– Design yourself with your own motif
Geocaching stamps are used to make an entry in the geocacher''s logbook. This documents his find during the scavenger hunt. Geocaching punches are advantageously compact in order to be easy to put in your pocket.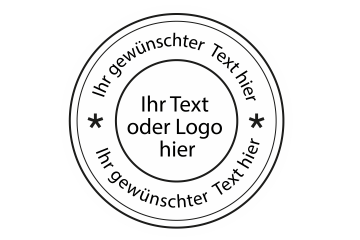 Geocaching stamp
– Design yourself with your own motif
Geocaching stamp for your logbook
Here the geocacher will find stamps especially made for geocaching. We are happy to produce unique and personalized geocaching stamps for the entry in the logbook. The geocacher is guaranteed to find what he or she is looking for with us.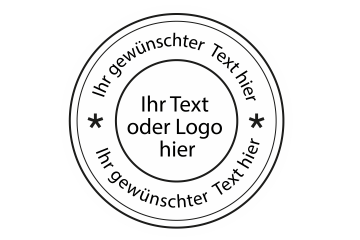 Geocaching stamp
– Design yourself with your own motif
Round geocaching stamps – Also with date
We carry a selection of ready designs with geocaching motifs. An individual text, the team name or a catchy slogan can be set for this purpose. There are also small round and square geocaching stamps that fit into a PETling logbook.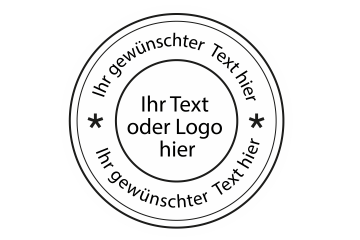 Geocaching stamp
– Design yourself with your own motif
Design your own geocaching stamp with logo
If you want to be creative yourself and have your own idea, you can also find it in the category "motif stamps" or "photo stamps". There you can create your individual stamp with the help of our online editor and also add a logo to it.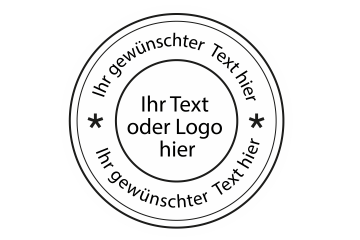 Back
Forward
Click below to «Geocaching stamp» select the template that is closest to your desired stamp. In the online editor, you can then customize the text and change the font size and style. You can also upload an additional graphic. Afterwards you can «Geocaching stamp» order it. Nothing suitable? We would be happy to create a template for you.
Write to our customer service.
Geocaching stamp
– 1 Templates for selection
Select this option if you have a finished graphic file or if you want to use the template «Geocaching stamp» in Word, Excel or PowerPoint. You can upload the following formats: EPS, PDF, PSD, DOC, XLS, PPT We also provide files in the correct format for the «Geocaching stamp» most common programs. You can download them, edit them on your computer and then upload them again in the next step.
Geocaching stamp – With upload of a file
We take care of everything: We will gladly design an individual template in the size from to «Geocaching stamp» for you. Just send us what you have: Text – Logo – Image – a document – Possibly a photo of the imprint of the old stamp. Our customer service will then take care of the rest. You will receive a design suggestion for the «Geocaching stamp». Only when you give your OK, we produce the «Geocaching stamp».
Geocaching stamp – With full service
Geocaching stamp
– Some examples from our production
All customers have given us their consent to show their ordered stamp here. Thank you very much for this.